Black Mountain Software is so excited to have been recently featured in the Montana newspaper, The Missoulian. The Missoulian is the third-largest city newspaper in Montana, just behind the Billings Gazette and the Great Falls Tribune. We appreciate that this large newspaper would include stories from outlying towns such as Polson, which is 90 minutes north of Missoula, where the BMS Accounting Office is located.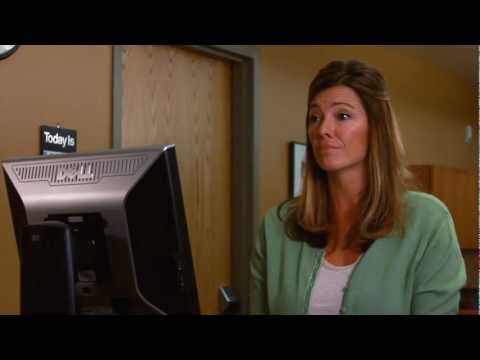 The article discussed the making of the Small Town Stories Video Series, in which Black Mountain Software features exaggerated versions of the people and situations that City Clerks handle with grace each day; but not without mention of how Black Mountain Software gives these clerks the tools to accomplish an amazing variety of tasks with confidence and ease.
Black Mountain Software, a 24-year-old Polson firm, sells a product that – there's no gentle way to say this – is pretty dad-gum boring.

It's accounting, payroll and utility billing software for small municipal governments.

When the company launched a new website earlier this year, it wanted to add a video promoting its products.

Which could have, given the subject matter, ended up pretty boring, too.

"We tried different variations," says Heather Neff, director of sales. "We debated doing a serious, information-based video. But we decided our customers are real people, just like us."

So Black Mountain chose to go with the best medicine.

The company decided to make 'em laugh.

—

The result is a four-minute video wherein a fictional town clerk named Becky Keller deals with a series of residents and their problems or needs using Black Mountain software.

First up to Keller's counter is Jason Gunderson, a parks department employee who responds to the question "How are you?" with this:

"Thirty-three and three," he says, which turns out to be the football team's record from his high school days.

"Three-time state runner-up," Jason proudly announces, before telling Keller he's there because someone ran into a fire hydrant up by the high school.

"I suppose that'll take a lot of time and forms," he says.

Cue the dramatic music, and the words on the screen that identify Gunderson and what it is he needs:

A work order to be created for repair.
To stop living in the past.
To view the more from the Black Mountain Software video series, check out the Black Mountain Software You Tube channel.
A big "thank you" to Reporter Vince Devlin for his dedication and perspective in writing Polson news.